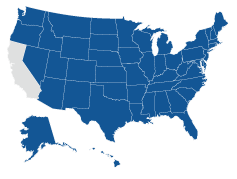 Los Angeles, Long Beach, Santa Ana, San Francisco, Oakland, Fremont, Riverside, San Bernardino, Ontario, San Diego, Carlsbad, San Marcos, Sacramento, Arden, Arcade, Roseville, San Jose, Sunnyvale, Santa Clara, Fresno, Oxnard, Thousand Oaks, Ventura, Bakersfield, Stockton, Modesto, Santa Rosa, Petaluma, Salinas, Vallejo, Fairfield, Visalia, Porterville, Santa Barbara, Santa Maria, San Luis Obispo, Paso Robles, Santa Cruz, Watsonville, Merced, Chico, Redding, Yuba City, El Centro, Hanford, Corcoran, Madera, Napa, Eureka, Arcata, Fortuna, Truckee, Grass Valley, Ukiah, Clearlake, Red Bluff, Phoenix Lake, Cedar Ridge, Susanville, Crescent City, Bishop

California Cooling Towers is affiliated with Cooling Tower Depot, an industrial cooling tower manufacturer providing experienced job crews and component distribution throughout California.

Working with Cooling Tower Depot means decades of cooling tower engineering and construction experience in the design, field erection and repair of industrial cooling towers. Our references are extensive and illustrate our capabilities in a variety of well established California industries including...



• Power Generation


• Universities


• Hospitals


• Airports